When I heard that Kate Quinn was back with another historical-fiction that is based on a true story, I was thrilled! Like The Alice Network, through-out the book, I'd pull up my computer and research these characters in The Rose Code. In which case, I thought it would be fitting to give this novel it's own post, instead of including it on my Autumn reading list 2021, even though it really should be. And, The Rose Code, will be adapted into a T.V. series. Black Bear Pictures, the team behind Benedict Cumberbatch feature film The Imitation Game, is heading back to Bletchley Park – this time for the small screen.
Once described by Winston Churchill: Bletchley Park, the most successful intelligence agency in history. Described by Churchill as the 'secret weapon' that 'won the war', the men and women of Bletchley Park.
I'm only just over one hundred pages into this very inspiring, intriguing, well-researched (can't expect anything less from Kate Quinn), captivating, story about three women who were code-breakers at Bletchley Park in WWII. There's even a mention of Alan Turing. I love it!! There is a turn of events that really did happen, a traitor was working at Bletchley Park, so I've read.
I love reading Kate Quinn's author's notes that she includes in the back of her books.
Synopsis
1940. As England prepares to fight the Nazis, three very different women answer the call to mysterious country estate Bletchley Park, where the best minds in Britain train to break German military codes. Vivacious debutante Osla is the girl who has everything—beauty, wealth, and the dashing Prince Philip of Greece sending her roses—but she burns to prove herself as more than a society girl, and puts her fluent German to use as a translator of decoded enemy secrets. Imperious self-made Mab, product of east-end London poverty, works the legendary codebreaking machines as she conceals old wounds and looks for a socially advantageous husband. Both Osla and Mab are quick to see the potential in local village spinster Beth, whose shyness conceals a brilliant facility with puzzles, and soon Beth spreads her wings as one of the Park's few female cryptanalysts. But war, loss, and the impossible pressure of secrecy will tear the three apart.
1947. As the royal wedding of Princess Elizabeth and Prince Philip whips post-war Britain into a fever, three friends-turned-enemies are reunited by a mysterious encrypted letter–the key to which lies buried in the long-ago betrayal that destroyed their friendship and left one of them confined to an asylum. A mysterious traitor has emerged from the shadows of their Bletchley Park past, and now Osla, Mab, and Beth must resurrect their old alliance and crack one last code together. But each petal they remove from the rose code brings danger–and their true enemy–closer…
Book-Club Questions
Did you know much about the codebreakers at Bletchley Park prior to reading the novel?
Why was working as a codebreaker the right path for Osla, Mab and Beth? What did each woman hope to achieve at Bletchley Park?
Could you have worked as a codebreaker back then? Why or why not?
We see the trio become good friends but in 1947—they are enemies. Why do you think the author decided to tell the story in the two timelines? Did it impact how you read about the friendship in the early '40s?
Each woman experiences a romance during their time at Bletchley Park. For Osla, it's a romance with Prince Phillip. Do you think it would have lasted longer if Osla could have told him about her work? Or were they always fated just to be friends?
Mab's romance with Francis is sweet but then tragic. The author spends a lot of time talking about Francis' PTSD from fighting in WW1—why was it important for the author to include those sections about the harsh realities of war?
And Beth begins a relationship with the married Harry. What drew them together?
We eventually learn the true nature of the betrayal. Both Francis and Mab's daughter is tragically killed in a bomb strike. Mab blames Osla for not holding more tightly to her daughter and eventually they all find out that Beth knew that attack would happen. Let's talk in detail about this betrayal.
Beth believes she made the right call because she couldn't sacrifice her oath. Do you believe she was in the wrong? What would you have done if you were Beth?
Throughout the novel, we know there was a traitor at Bletchley Park. Who did you originally think it was? Were you surprised it was Giles?
What did you think about the ending?
The Rose Code will be made in a TV series. Who do you think should play the main parts? What do you hope is included in the show and also expanded upon?
Event
Plan an event to a museum of women in WWII if there isn't anything available to Bletchley Park. Or, an exhibit of women code-breakers.
Interview with Kate Quinn by Mystery Thriller
What is The Rose Code entail?
A beautiful blue-blooded debutante, a tart-tongued London shop-girl, and a shy crossword-solving spinster join the war against Nazi Germany as codebreakers of Bletchley Park, only to find that the real puzzle lies inside the Park itself as a traitor sets them against each other in a betrayal reaching past the end of the war.
For the full interview with Kate Quinn, who discusses her latest novel, The Rose Code, read here.
Every time I read one of Kate Quinn's novels, at some point, I have to put the book down, turn on my computer to look things up, as in to do some research.
Some of the research I had discovered are: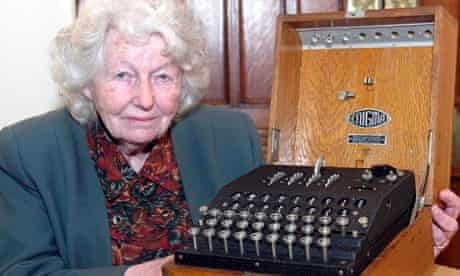 The Rose Code is based on a true-story, by either all characters are all closely on real women or composites of real women, and they represent the range of roles women could play in the Bletchley Park codebreaking process.
"Beth Finch is a fictional composite of two very real women. One is nameless, a codebreaker who supposedly suffered a nervous breakdown after her love affair with a married BP colleague collapsed—the woman was sent to an asylum in fear that she would divulge secret information in her broken state. The other contributor to Beth's character and achievements is Mavis Lever, one of Bletchley Park's stars. Mavis was recruited in her teens and became one of "Dilly's Fillies"; all of Beth's codebreaking achievements—the breaking of "Today's the day minus three," which would lead to the Cape Matapan victory; the all-L's crib; the cracking of Abwehr Enigma—are pulled from records of Mavis Lever's feats as one of Bletchley Park's few female cryptanalysts. I dramatized Mavis's achievements with a fictional character because I did not wish to imply that one of BP's greatest legends went to an asylum when in the real historic record she married a Hut 6 codebreaker as brilliant as herself and served BP until the war ended. I was not able to discover what became of the nameless codebreaker confined to an asylum."
Mavis Batey (nee, Lever), was awarded the Veitch Memorial Medal in 1985, and made a Member of the Order of the British Empire (MBE) in 1987, in both cases for her work on the conservation of gardens.
Mavis Batey, who has died aged 92, was one of the leading female codebreakers at Bletchley Park, cracking the Enigma ciphers that led to the Royal Navy's victory at Matapan in 1941.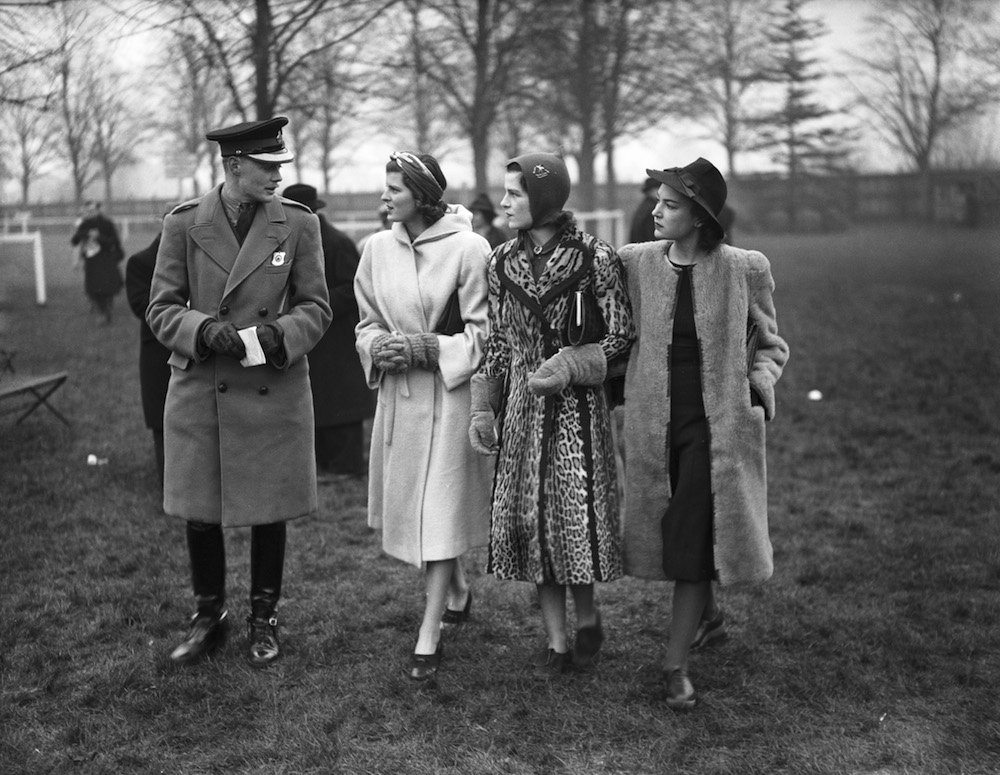 Osla Kendall, or in real-life, her name was Osla Benning, a Canadian debutante was Prince Philip's first girlfriend, and his first-love, as well as her first-love.
Osla and Sarah went to work at the Hawker-Siddeley aircraft factory in Slough. "When the war started, me and a great friend of mine, Osla Benning (Henniker-Major), decided we wanted to do something really important. And we thought: making aeroplanes…. We had to learn how to cut Durol, which the planes were made of. We did that for a while, and then Osla and I felt we weren't really doing enough."
Sarah was asked by Lord Mountbatten to find a girlfriend for Philip Mountbatten, a Greek prince. Sarah remembers: "Uncle Dickie (Lord Mountbatten) said to me: 'I don't think Philip's got a girlfriend at the moment. I wish you could find a nice girl for him because he doesn't know anyone. Osla didn't have a boyfriend at the time" and she arranged for them to meet.
Osla and Sarah received a letter from the Foreign Office in 1941 stating: "You are to report to Station X at Bletchley Park, Buckinghamshire, in four days time."  Sarah Norton later recalled: "Then suddenly, through the post, came a letter, God knows who from, asking us to report to the head of Bletchley – forthwith. That was all. So we thought: Anything's better than making aeroplanes at the moment." It seems that Lord Louis Mountbatten had put her name forward. Norton had never heard of Bletchley Park and was shocked when she arrived at her destination. "We decanted ourselves from the train at Bletchley station and then, weighed down by our luggage, we staggered up a rutted narrow path. On the side of the tracks, there was an eight foot high chained fence. It was topped by a roll of barbed wire…. It was a bit of a shock. We thought the house was perfectly monstrous."
Osla and Sarah were both assigned to Hut 4. "Nobody explained anything. You were merely told that pieces of paper in German would come through and you had to take out any salient information, put it all on to a filing card with the coordinates, and index it. The information we were dealing with was obviously decrypted. Even then we didn't know the whole picture. We just did what we were told." (8) "The people I worked with in Hut 4, we could talk between each other. We were doing the same thing. I'd be translating, another friend would be doing something else. So we could talk. But only within your hut. You never talked outside your hut."
Sara and Osla were given lodgings in Bletchley: "We were very lucky, my friend Osla and I, we were billeted with a lovely old couple… We used to be driven backwards and forwards to work from the billet. And it was a nice house, a very pretty house near Woburn Sands. I think it was the manor house of the village… We hardly spent any time there. We were either sleeping, or eating, or going off to work again. So we didn't really get to know the village very much. But our landlords were very good to us, very kind. They never complained, they just fed us, which was very decent of them. They had extra rations of course."
Harry is based on two real-life Bletchley Park codebreakers: Maurice Zarb, a Hut 4 recruit of Maltese, Arab, and Egyptian descent who came to BP via a prominent London banking family (I included him as Harry's cousin so as not to erase a real man from BPhistory), and Keith Batey, a brilliant Hut 6 mathematician who worked with Mavis Lever, fell in love with her over the rods and cribs, and married her. Keith, like Harry and indeed many male cryptanalysts, suffered keen guilt over not being able to enlist on the front lines, and wangled permission to join the Fleet Air Arm, where he served briefly before returning to codebreaking. Bletchley Park men were frequently subjected to social shaming, both from strangers and from their own unwitting family members, for their apparent refusal to join the fight—shaming they could not refute, since they could divulge no details of their service.
Most of the other Bletchley Park people mentioned here are real: Margaret Rock, Sarah Norton, Miss Senyard, Commanders Denniston and Travis, Asa Briggs, Michael Cohen, Olive Knox, Ian Fleming (of later James Bond fame, who liaised with BP from the naval intelligence division), and Valerie Glassborow, who would become Kate Middleton's grandmother. Alan Turing, one of the great brains of the twentieth century, was the shining light of Hut 8 and would make history later with his contributions in the field of computer science and artificial intelligence. He was prosecuted for homosexuality and sentenced to chemical castration in the fifties, a hideous miscarriage of justice for which the British government has since issued an apology. Turing died of cyanide poisoning not long after, probably self-inflicted. Dilly Knox was one of the Park's eccentric geniuses, notorious for his absentmindedness, his Alice-in-Wonderland approach to codebreaking, and his habit of recruiting only women for his team. He did not have the mania for keeping his codebreakers in ignorance that prevailed in the other huts, stating, "Such action cripples the activities of the cryptographer who depends on cribs," and so his ladies tended to be better informed about the nature of their work than their colleagues. Cancer forced Knox's retirement midwar, but he worked at home until the end, reportedly on Soviet ciphers. The key to his library wall safe at Courns Wood was never found after his death, which gave me the idea to speculate what that safe could possibly have held.
Unlikely as it may seem, there really was a traitor at Bletchley Park who passed information to the Soviet Union during the war. John Cairncross worked in Hut 4 and then MI-6, and served as the basis for Giles Talbot: a red-haired individualist who became convinced that Britain was not sharing enough information with its Russian allies and took it upon himself to smuggle hundreds of decrypts out of BP to his Soviet contact. Such an activity was relatively easy, as Osla points out in The Rose Code, because the guardhouse effected no searches of departing shift workers (indeed, there would have been almost no way to efficiently search thousands of departing workers every day for tiny slips of paper). Cairncross's spy activities were not exposed until years later when he was living abroad; thus he was never prosecuted. To the end of his life he maintained that he was a patriot and not a traitor; he claimed his actions saved thousands of Russian lives and denied ever passing intelligence to the USSR after the war. He was far from the only Soviet mole in MI-5, MI-6, and the Foreign Office: the ring known as the Cambridge Five (a group of Englishmen recruited during their university days) was uncovered in the highest reaches of British intelligence during the sixties. Some escaped to the Soviet Union and lived out the rest of their lives, others made deals; none were prosecuted. It has long been posited that there were more Soviet moles beyond Cairncross and the others—Giles Talbot was created to fill that unknown void. In my imagination, his discovery at the end of The Rose Code prompts the investigation that will eventually unearth the Cambridge Five. The Russians used their own methods of encryption during the war but definitely experimented with using captured Enigma machines, even finding ways to make them more secure postwar.
Any Canadians out there, you may feel a sense of pride, I've got something for you all to read up on! Calgary woman awarded for Second World War code-breaking efforts awarded by CTV News.
There they operated the code-breaking computers. Jean Valentine, who worked with the Bombe machines, tells her story in this video:
Some women also cracked ciphers themselves. Margaret Rock worked on German and Russian codes. She was apparently described by Dilly Knox, who helped decrypt the Zimmerman Telegram during WWI, as "the fourth or fifth best in the whole of the Enigma staff." Other notable female code-breakers include Mavis Lever and Ruth Briggs.
Catherine (Kate Middleton), Duchess of Cambridge has a connection to Bletchley Park. Her grandmother had once worked as a code-breaker.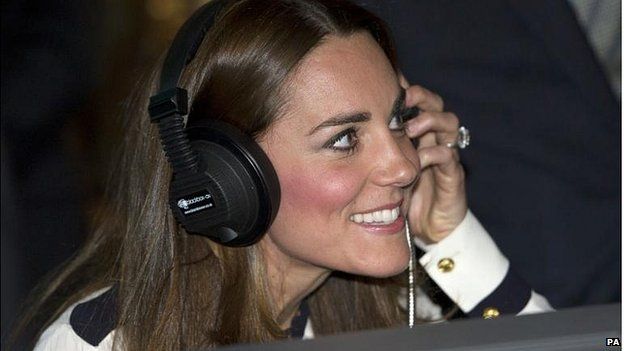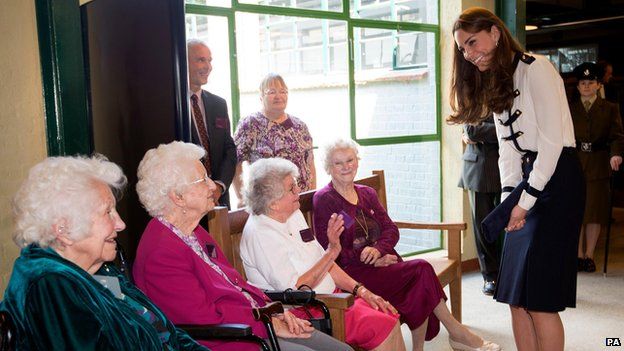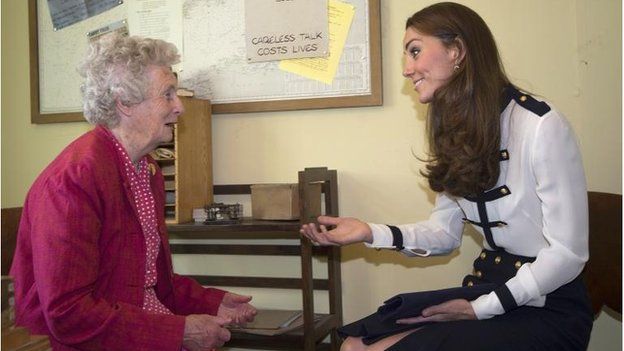 The project has seen the buildings returned to their WW2 appearance.
Hope you enjoy reading The Rose Code, as much as I do!! I'd love to hear all you have to say about it in the commens!
Xo,
Stacey
Resources
The Suburban
The San Diego Union Tribune
Osla Benning
Bletchley Park Code Breaker Novel 'The Rose Code' By Kate Quinn Being Adapted For TV By Black Bear Pictures
Women Were Key to WWII Code-Breaking at Bletchley Park
Mavis Batey Obituary
Duchess of Cambridge opens Bletchley Park restored centre